We're excited to offer these custom cases to protect your tablet and let your riders know your tablet is an Octopus entertainment device! Please watch or read through the mounting instructions fully before mounting the tablet in the case.
Video Instructions:
Text Instructions:
Line up the power button on your tablet with the power button on the case (it will be on the top left corner next to "Octopus" at the top of the case):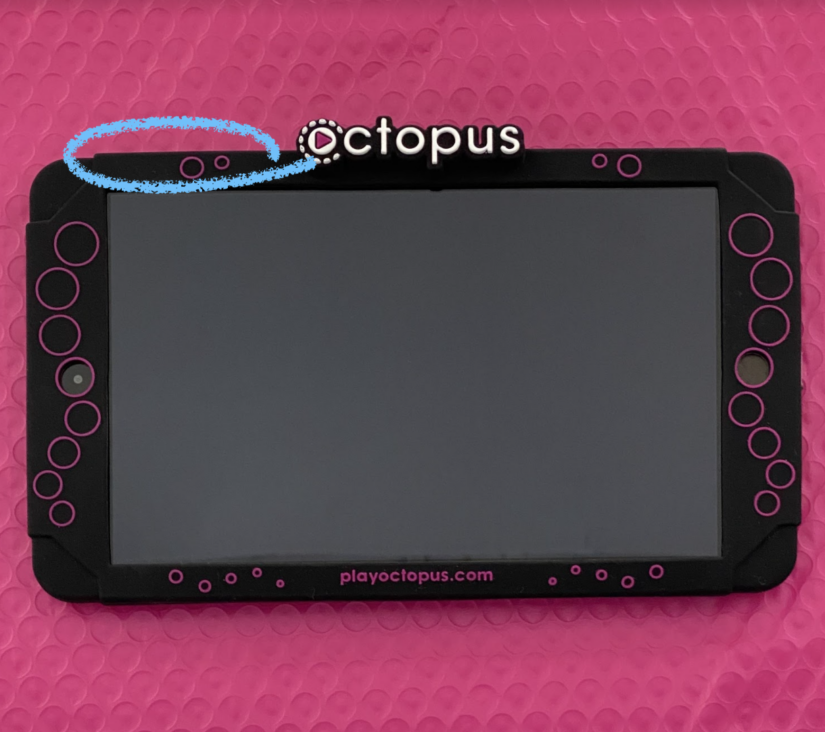 FOR STEPS 2-5: PLEASE PROCEED SLOWLY AND CAUTIOUSLY. CORNERS OF CASE MAY BREAK IF STRETCHED QUICKLY OR AGGRESSIVELY.
Gently slide shorter side of tablet in to the left end of the case, keeping power button aligned with button indents on the case.
Pick up the right side of case and very gently roll the case over the remaining two corners. Do not stretch OctoCover case corners.
Untuck any caught edges and make sure tablet is snugly fit in case.
Mount tablet to your headrest mount as you normally would, placing clips on each of the four corners. Tablet case has small indents for the mount clips. Once mounted, your tablet should have the Octopus logo showing at the top, the power port on the right, and the excess cable wrapped around your passenger headrest, as pictured below.

Please note: If your case warps or the corner clips are very tight when you mount your tablet, please ensure the clips are properly aligned with the corner indents on the case. You can also bend open the metal corner clips as needed to properly fit the case.
Need additional help mounting your tablet? Visit: playoctopus.com/help/tablet-setup/.