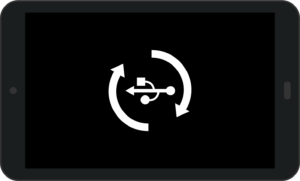 If your tablet is displaying an icon similar to the image above, the tablet needs to process a firmware update. To leave this update and get back to the Octopus app, please follow the instructions below:
Hold the Power and Volume Down buttons simultaneously for 10 seconds until the screen goes black. These buttons are seen circled in the image below: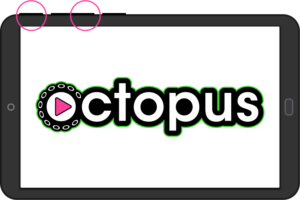 When the tablet restarts, click the square button (you may need to swipe up from the bottom of the screen to find this button)

If prompted, click "Set Octopus as Default"

Click "Okay"
If you are not prompted to click "Set Octopus as Default," your tablet will still continue to work properly.
RELATED ARTICLES: