40 Under 40: Cherian Thomas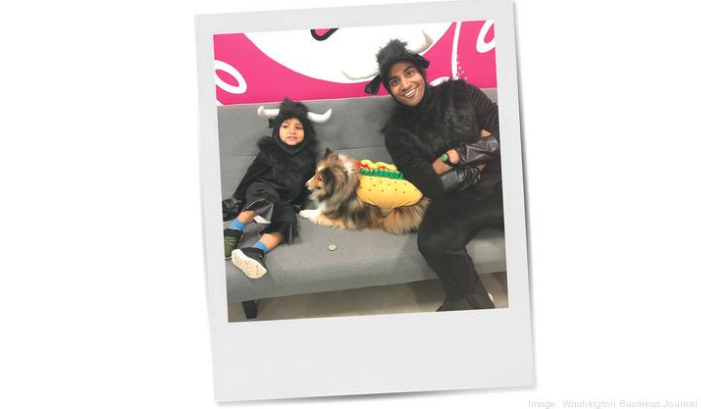 ---
For Cherian Thomas and his team at Octopus Interactive Inc., the past few years have been a whirlwind.
In 2018, Thomas — who previously co-founded and served as CEO for restaurant discount app Spotluck — helped guide his video advertising company as it pivoted to focus on its "Play Octopus" entertainment systems for ride-share vehicles. Thomas says that pivot is one of the proudest moments in his career so far.
"I give most —if not all — the credit to our co-founder Brad Sayler," he says. "He really set the gears in motion and has an operational skill set that's second to none."
It was a pivot that paid off. In September 2019, the Bethesda startup reported bringing in more than $13 million in funding, according to a Securities and Exchange Commission filing. Brands including Disney, Red Bull, Sprint, Target and Bethesda-based Marriott International partnered with Octopus Interactive to advertise on the tablet platform, which drivers provide to passengers to play games while receiving targeted ads.
Then came the pandemic, when Thomas faced the challenges of another national pivot, this time to remote work. While the ride-share industry saw a major slowdown amid the crisis, Thomas says the company's reach has grown in 2021, announcing 21 new markets in April, though he declined to share current employee or revenue figures.
Outside of Octopus Interactive's now-virtual office, Thomas remains active with his alma maters, founding pitch competitions for entrepreneurs at both Georgetown University and Hood College.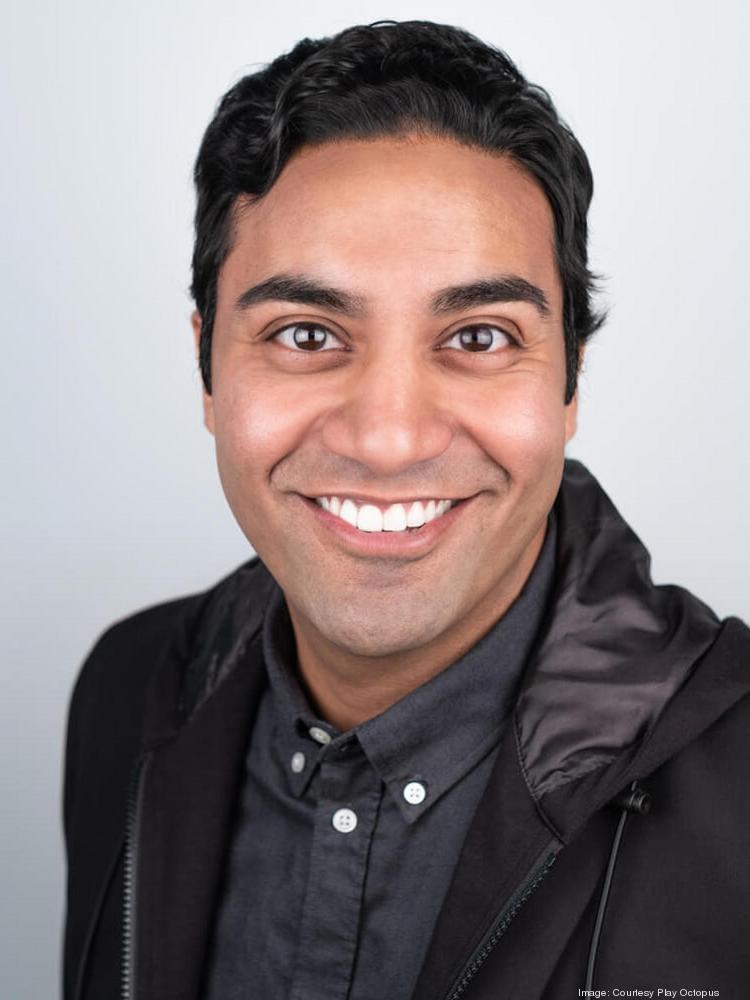 What's one thing you do differently today than pre-pandemic? Exercise. I commit 7 a.m. to 8:30 a.m. to the gym every morning and find it's helpful to start my day with a sweat versus a Zoom call.
What are you glad to leave behind? I'm glad to leave behind Zoom emojis and get back to first bumps.
What's on your summer bucket list? Celebrating our 10-year wedding anniversary. We weren't able to travel during Covid, so I'm looking forward to going overseas with the most amazing woman, my wife Catherine.
How has Covid permanently changed the way you work? It's not about where you're located, it's how you perform. We've realized that our team can work from anywhere and still accomplish our short- and long-term goals. That said, it's great to have our corporate headquarters in Bethesda for team huddles, fist bumps and to celebrate wins.
What activities got you through the pandemic? Honestly, any and all activities with my wife and two kiddos. I've enjoyed every second with our family, and being there for my son as he learns to ride a bike or my daughter as she learns to swim are simply the best moments in life.
---
Cherian Thomas
Co-founder and CEO, Octopus Interactive Inc.
Age: 36
Residence: Bethesda
Family: Wife Catherine, son Devassy, daughter Kavira, dog Osito
Education: Bachelor's in marketing, MBA and honorary doctorate, Hood College; master's of leadership, Georgetown University
First job: As a telemarketer. I'll never forget the lessons learned from straight cold calls.
https://www.bizjournals.com/washington/news/2021/07/15/40-under-40-cherian-thomas.html