Your can cash out your earnings, track points and referrals, and update important account information from your Octopus Driver Dashboard.
Video Instructions
Text Instructions
To login to your Driver Dashboard, please complete the following: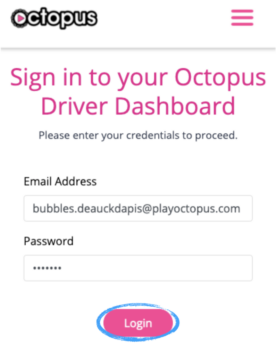 If you forgot your password, you can reset it by clicking the "Reset Password" button, as shown below: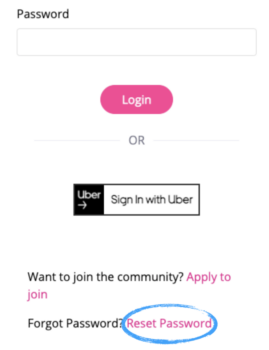 Pro Tip: If you are having trouble accessing your account, double check that you are inputting the email that you used to sign up for Octopus. Many drivers start applications with more than one email address without finishing them.