Step 0:
Request a new return label at any time from your Driver Dashboard at: https://driver.playoctopus.com/dashboard/account.

Select the top three lines in the top left corner of your Dashboard, click Dashboard, and then Account Status, as pictured below:

Step 1:
Locate the FREE FedEx return label in your email inbox. If you are not able to find your label please check your spam or junk mail folder for an email from FedEx with the subject line: "Confirmation from FedEx Email/Online Label." If you need another return label emailed to you, please follow the instructions at the very bottom of this page.

Step 2:
Package up your tablet using the original Octopus box, or the smallest spare box you have at home. Even a spare Amazon or cereal box is fine! We can only provide a prepaid label, and cannot reimburse any packaging costs.
If you do not have the other equipment you were sent, that's OK! Please just send back the tablet.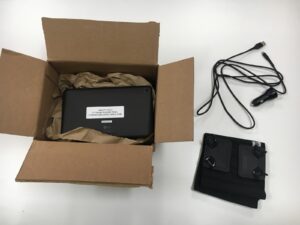 Step 3:
Search for your nearest FedEx location at: www.fedex.com/locate. If you do not have access to a printer, you can take the return label email on your phone to a local FedEx Office location and they'll print the label for you by scanning the email you received. If you do not have access to a printer, you CANNOT go to a Walgreens or other store with FedEx services and must go to a FedEx Office.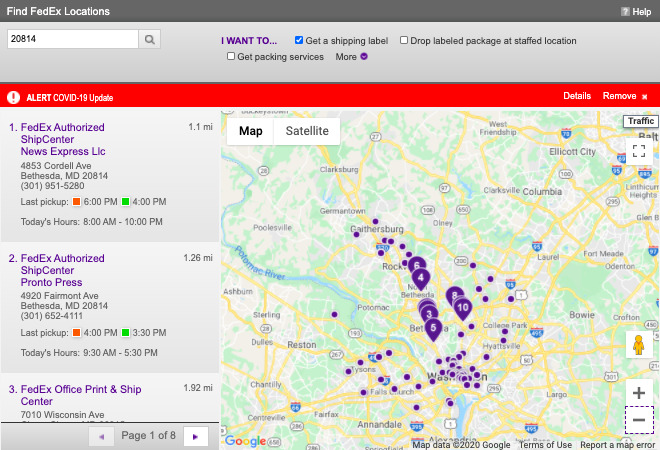 Step 4:
Send us your tracking number after you return the tablet by emailing contact@playoctopus.com or by submitting a support ticket below. This helps us ensure you are not liable for the tablet while it is en route with FedEx.
Video Instructions to Resend FedEx Return Label:
Request a new return label from your Driver Dashboard at: https://driver.playoctopus.com/dashboard/account