Rideshare Passengers Prefer Toyota, Tesla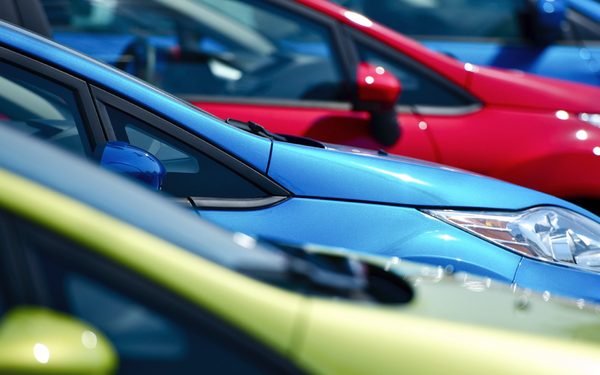 ---
More than one-third (40%) of rideshare passengers are making plans to purchase a new vehicle in the next two years.
Rideshare advertising platform Octopus Interactive, which deploys interactive screens in Uber and Lyft vehicles across 30 markets in the U.S. and Canada, surveyed more than 1,000 passengers from August to November via the screens using multiple choice questions.
Passengers range in age from 18-49, skew male (52%), and have a household income of $70k per year (51%) to $150k a year (31%). Almost three-quarters (72%) are cord-cutters and cord-nevers.
The overwhelming brand preference is Toyota, with 34% selecting it as their first choice. Ford is second (21%). Hyundai and GM are tied for third with 13% each.
In the luxury category, Tesla is the number one choice (33%), followed by Mercedes (23%), BMW (20%) and Cadillac (10%).
The preferred brand attributes in order of preference are price (51%), eco-friendliness (19%), latest technology/connectivity (16%) and style/looks (14%).
More than half (54%) plan to buy the vehicle in person at a dealership, while 24% plan to go through a car-buying site, and 22% anticipate using a dealership's online services.
The surveys help Octopus and its advertisers to understand passenger buying habits, says Cherian Thomas, CEO of Octopus Interactive.
"We have received over two million survey responses over the past two years via our in-car interactive screens," Thomas tells Marketing Daily. "We've found the rideshare audience is a highly desired consumer segment, made up of age ranges, household incomes, and consumer behaviors that are at the core of many brands' customer base."
The rideshare passenger is a "first-mover" in a post-pandemic world, he says. Automakers who reach these individuals in a unique context will support building a long-term buyer relationship, which is particularly important as attitudes around mobility continue to change.
"We have seen individuals beginning to move from urban centers to more suburban residences," Thomas says. "As this migration continues, rideshare serves as a stepping stone from relying on public transportation to purchasing their own vehicles."
https://www.mediapost.com/publications/article/359082/rideshare-passengers-prefer-toyota-tesla.html