Video Instructions: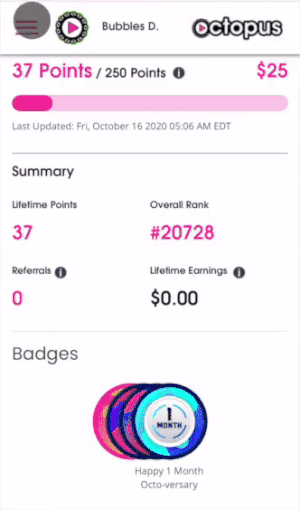 Text Instructions:
If you will be taking a break from driving, that's OK! We appreciate you letting us know by following these steps:
Click on the Account Status tab, as seen in the image below:
Set the date you will return to driving by selecting a BACK-TO-ACTIVE date, as seen in the image below: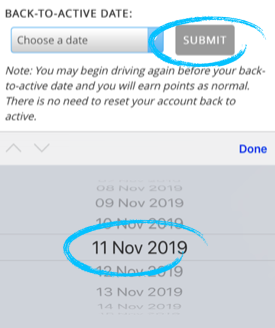 After pausing your account, when you return to rideshare, simply start driving with your Octopus tablet and your account will resume.
Please note! Anytime your account is paused, you will continue to receive points with Octopus if you drive with your tablet. Once your "Back-to-Active" date is reached, the 100 trips per month requirement will resume with Octopus.
RELATED ARTICLES: